Tips & hints for driving in Crete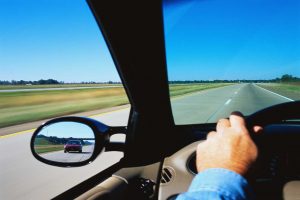 Driving is on the right as in most of Europe.
The speed limits in Crete are: 50 km per hour (30mph) in build-up areas and 90 km per hour (56mph) on the highway. There are road signs informing you about the speed limits, which vary from one area to another, even without any obvious or logical reason.
Alcohol tests are frequent and strict.
Gas stations are not self service in Crete so you can't buy petrol automatically using your credit card after closing hours. In every city there will be at least one gas station which will be open during the night.
There are no emergency telephone devices along the highway in Crete. In case of an emergency you should use your cell phone.
The number 112 is the same emergency number as found in other European countries and it is a toll-free 24 hour line. Operators will stay on the line in case the tourist requires translation assistance.
You can also dial 104 for vehicle assistance, 100 for police, 166 for ambulance and 199 for the fire brigade.
You may notice in your rear view mirror a car approaching flashing its lights at you. The driver usually asking you to move to your right to allow him to overtake.
You may came across goats even in main highway. They like to feed next to the road and you may see some of them walking in the road.
Some road signs are small and you will only see them if you drive slowly and look carefully.
Parking is allowed on most city streets, but it will be difficult to find free spots. In some areas you have to buy and use parking cards which you can buy from the nearby kiosk.